Limited online only deals +FREE shipping
while supplies last!
Special Holiday Bundle
Black 10.1″ PhotoShare Frame + FREE Photo Book Voucher (a $27 value!)
Includes one 8×8 custom photo book
Customizable glossy hard cover
Includes 20 full bleed 100lb. glossy pages
20+ designs, styles and colors to choose
USA printing and delivery
Includes ground freight
Price: $159.99 Sale Price: $144.99
This is just the kind of photo frame I've been looking for. All you need is the app to send pics. That's amazing. I just ordered one for my parents…My parents are in their 80's. I plan to get everyone in the family on the app so that they can get pics of all their grandkids and great grandkids. This is fantastic.

Busy Mom

So very easy to share
I bought this for my mother, who is in a care home and has not been able to be part of her great grandsons' earliest moments…I love that we can send her photos and videos as easily as we can text them. She now has a constant slideshow of the boys learning to walk, crawl, and all the other fun things little ones do. it's a very stylish design and so easy to use!

Kork & Kopper

Great for Family Who Can't Be With You
This is a great gift for someone who isn't savvy with saving and using pictures from social media. I created an account for my mother to which me and my sister have access to. No matter where we are, we can load the pictures for her in the frame. Almost weekly, she has new pictures in her frame of her grandchildren. I'm currently deployed out of country and I upload pictures, very easily, and she sees them when she gets up in the morning. Great gift!

glen

Awesome Gift!
We got two of these- one for each set of our parents so they could keep up with the grandkids during COVID. It was easy to set up for them and then just change the WI-FI network and password when they opened it. We set it up, pre-loaded it with tons of pictures and then wrapped it up. Both of them love it and I was impressed with how easy the functions are. Frame is beautiful and has a large, clear screen.

nic286

Great gift for COVID times!
This is easy to use and adds a warm homey feeling. We also gifted our daughter with one and we're always sending pics back and forth!!! We love it as we're in KY and daughter and grandkids are in FL.

Miriam P. Huther

Best Buy this Christmas!!
We received one as a gift and immediately loved it. We are able to display our favorite memories of family, friends and trips without having the clutter of frames all over the house. Everyone in our family has one. We love sharing pictures with each other and helps us stay connected even when we are many miles away. We love it so much we even give them as gifts.

Nandi S.

Love it

From Phone to Frame, Enjoy All Your Precious Memories
HD Touchscreen Display
Crystal clear resolution ensures your photos always look their best. The touchscreen makes it easy to access all your smart frame has to offer.
8GB of Internal Memory
Store 5000+ photos and even video files on your frame.
Captions
Add a personal message to photos and it will appear on the PhotoShare Frame whenever those pictures are displayed.
No Subscriptions or Fees
PhotoShare frame accounts are free for everyone! We don't charge to send or receive photos or videos like other smart frames on the market.
1 Frame, 3 Styles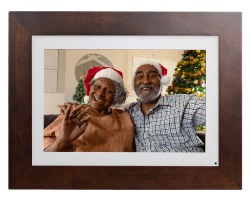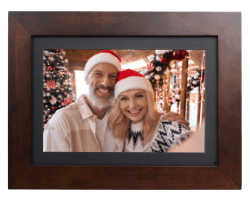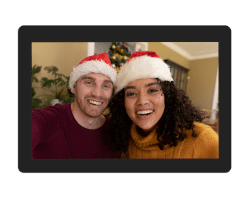 The perfect fit for your home
Your Own Social network
The more frames the more fun
All PhotoShare frames are compatible. That means it's even easier and more fun to share pictures with all your family and friends!
Tap and Share
Use the free PhotoShare Frame app to send photos and video clips to one or more frames at once. You can also send photos through email, Google Photos, or a link with Facebook.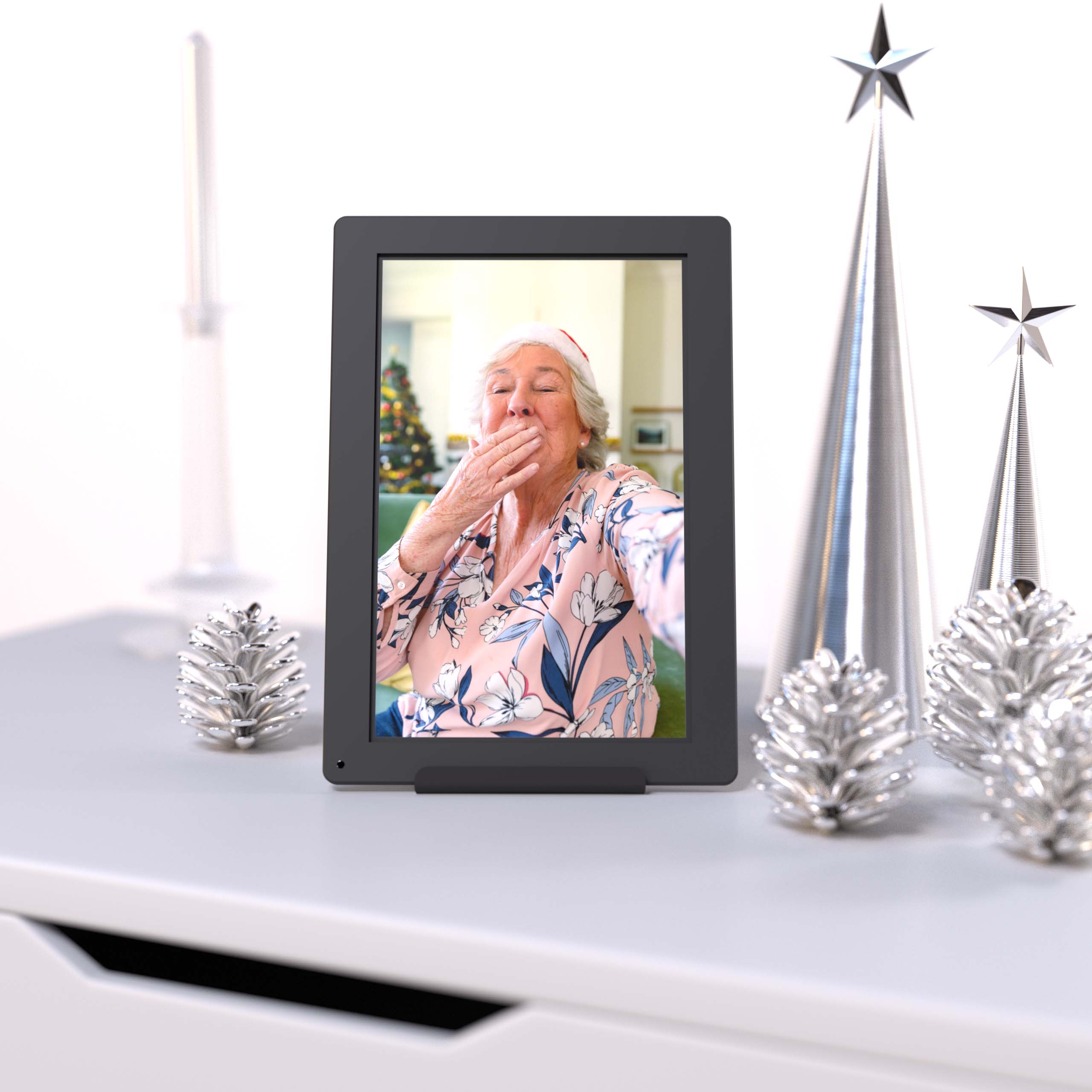 The smartest gift you'll ever give
100% Satisfaction Guarantee and 1-year limited warranty
We know you'll love your PhotoShare frame – that's why we aren't afraid to stand by it! Our Support team is available 24/7 to answer any questions or to walk you through any settings or features if you need it.
Plus, we make it easy to register your frame so you're covered by our generous warranty.
Shop Now