Description


The Brookstone PhotoShare Digital Picture Frame combines smart technology with stylish home décor, allowing you to instantly share memories with all your loved ones, from anywhere in the world.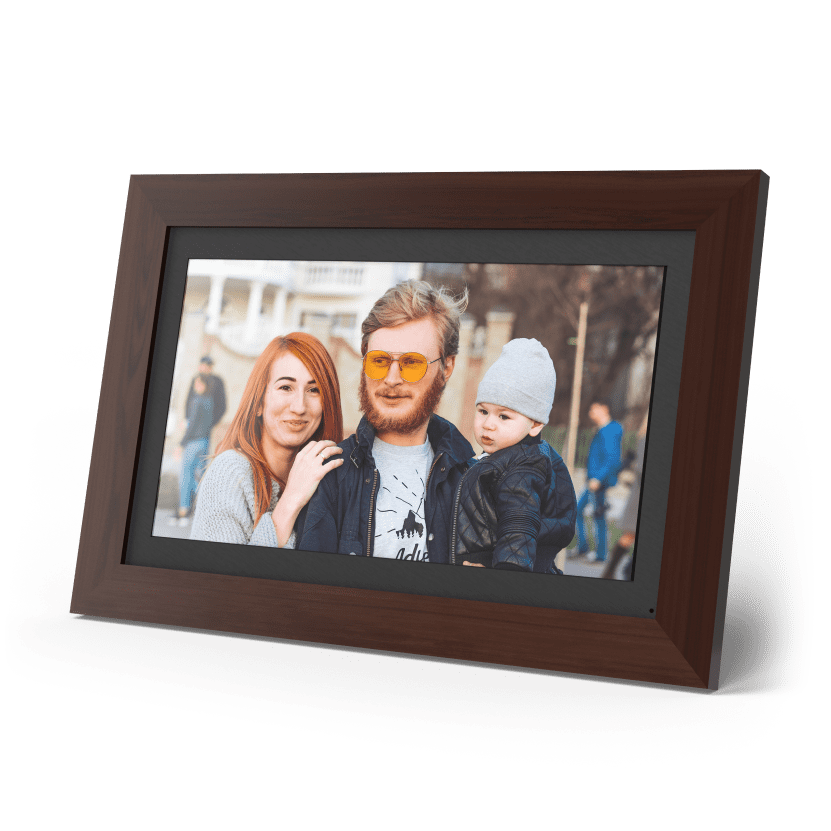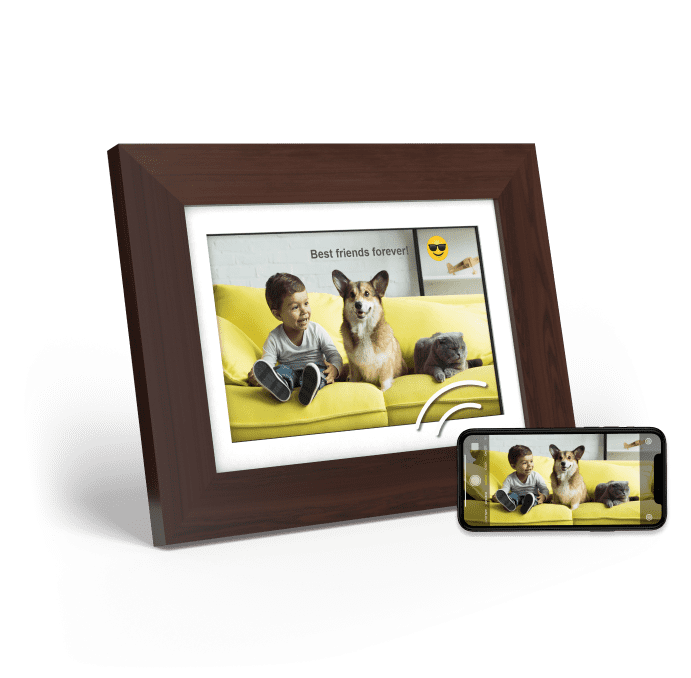 Plug in your frame
Connect to WiFi
Create your free PhotoShare account
Using the free PhotoShare Frame app (iOS and Android), photos can be sent to one or multiple PhotoShare frames at once, making is a snap to share special moments with your entire network of family and friends.

For your convenience, photos may also be sent through e-mail, Facebook or Google Photos and can be enjoyed in moments on the high definition LED touchscreen display.
The free app also makes it easy to personalize your photos with captions and fun digital effects! Manage your frame remotely from the app as well so you are always in control.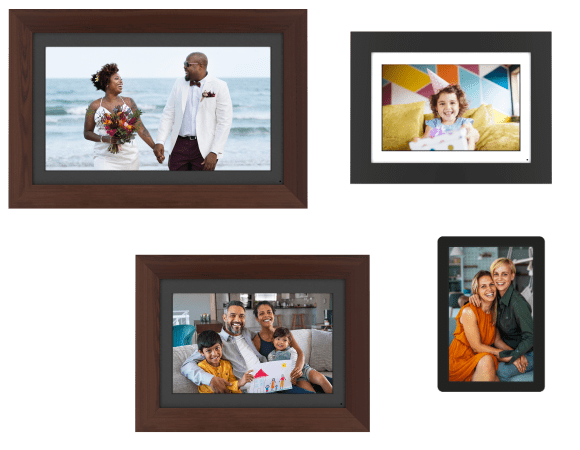 Music & Video
Send a video of the kids to Grandma or enjoy music behind your photo slideshow
Clock & Calendar
Display the date and time along the bottom of the screen to keep up you to date and on time. You can even use your frame as an alarm clock!
Auto-Dim
Screen brightness automatically adjusts to match the light in the room so your frame won't keep you up at night or ruin movie time
SD & USB Support
Features both SD and USB slots for fast and easy import of digital photos, music and video or to expand your frame's memory
Auto-Rotate
Supports portrait & landscape modes while photos automatically adjust
Many Ways to Share
Send photos through email, Google Photos, and the free PhotoShare Frame App
The smartest gift you'll ever give
100% Satisfaction Guarantee and 1-year limited warranty
We know you'll love your PhotoShare frame – that's why we aren't afraid to stand by it! Our Support team is available 24/7 to answer any questions or to walk you through any settings or features if you need it.
Plus, we make it easy to register your frame so you're covered by our generous warranty.
Buy Yours Now