Description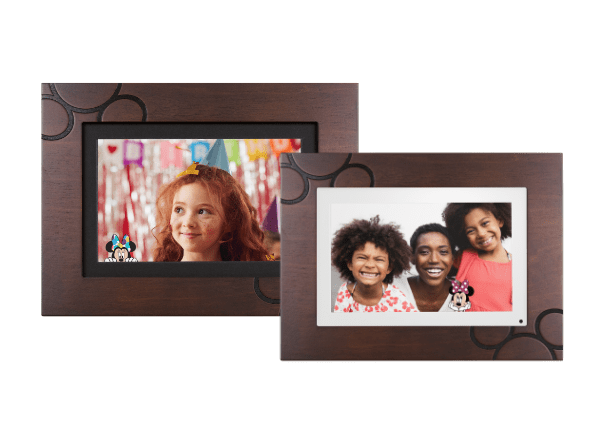 The Digital Disney Experience
Enjoy your special memories on the exclusive Classic Mickey Mouse PhotoShare Frame. It's fun for Disney fans of all ages!
Snap, Tap, Share!
Easily send photos from the PhotoShare Frame app, email, and google Photos

Each PhotoShare frame comes with a unique Frame ID and email address. Simply share either with loved ones, then sit back and enjoy precious memories as they arrive. Staying connected with friends and family has never been easier, no matter how far apart.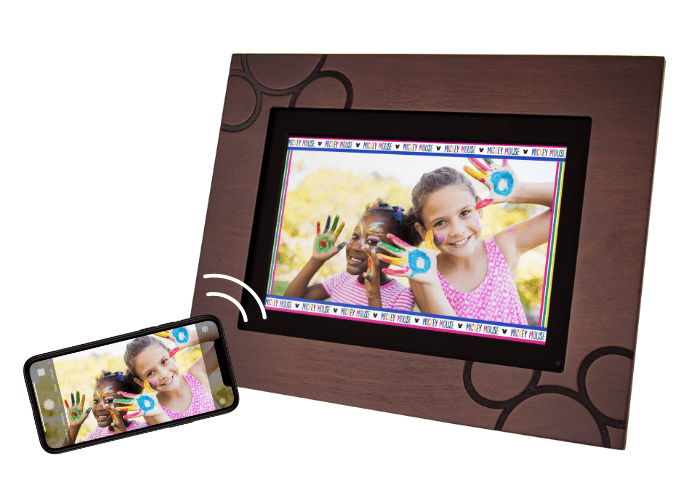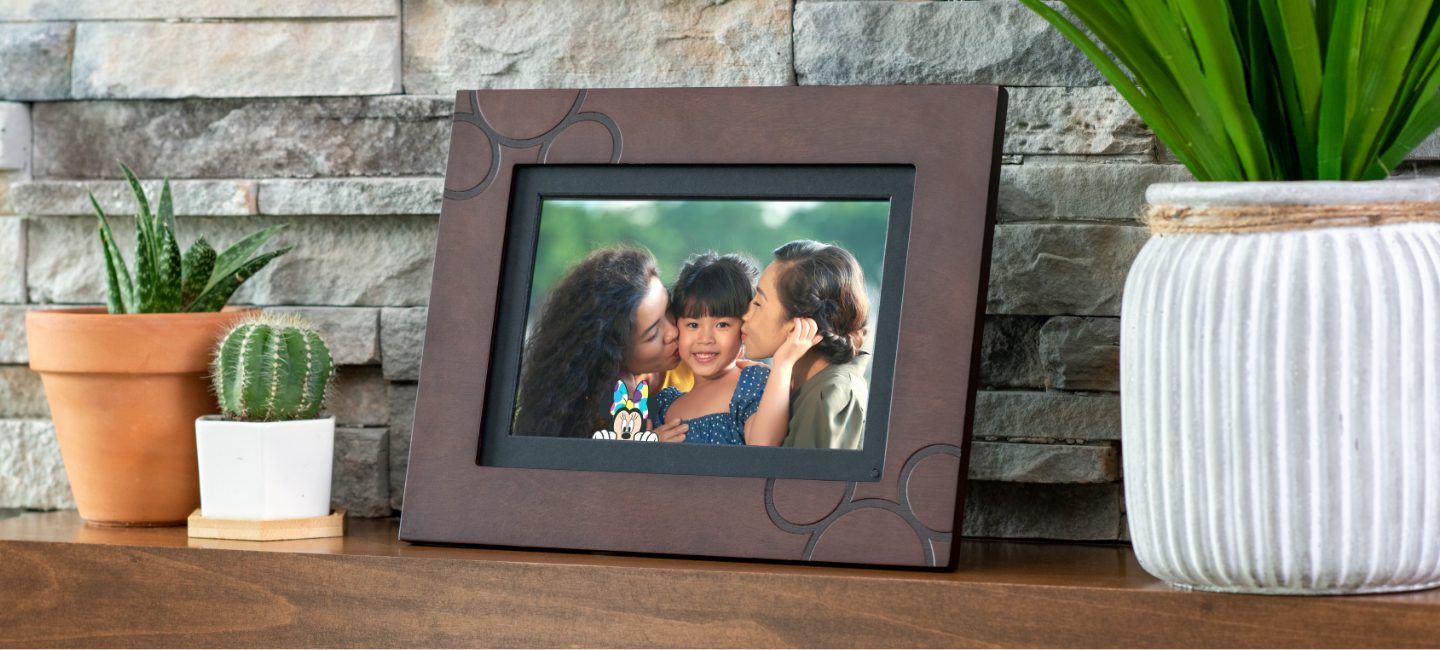 Beautiful Engraved wood frame, avaliable in 8″ and 10″
Simply Smart Home, Brookstone, and Disney Frames all use PhotoShare technology, so no matter which brand you love, you'll be able to share and enjoy priceless moments with loved ones, near and far!
Disney Digital Effects
Add fun Disney character cameos and decorative digital borders to your favorite photos. They update seasonally, delivering Disney fun all year long.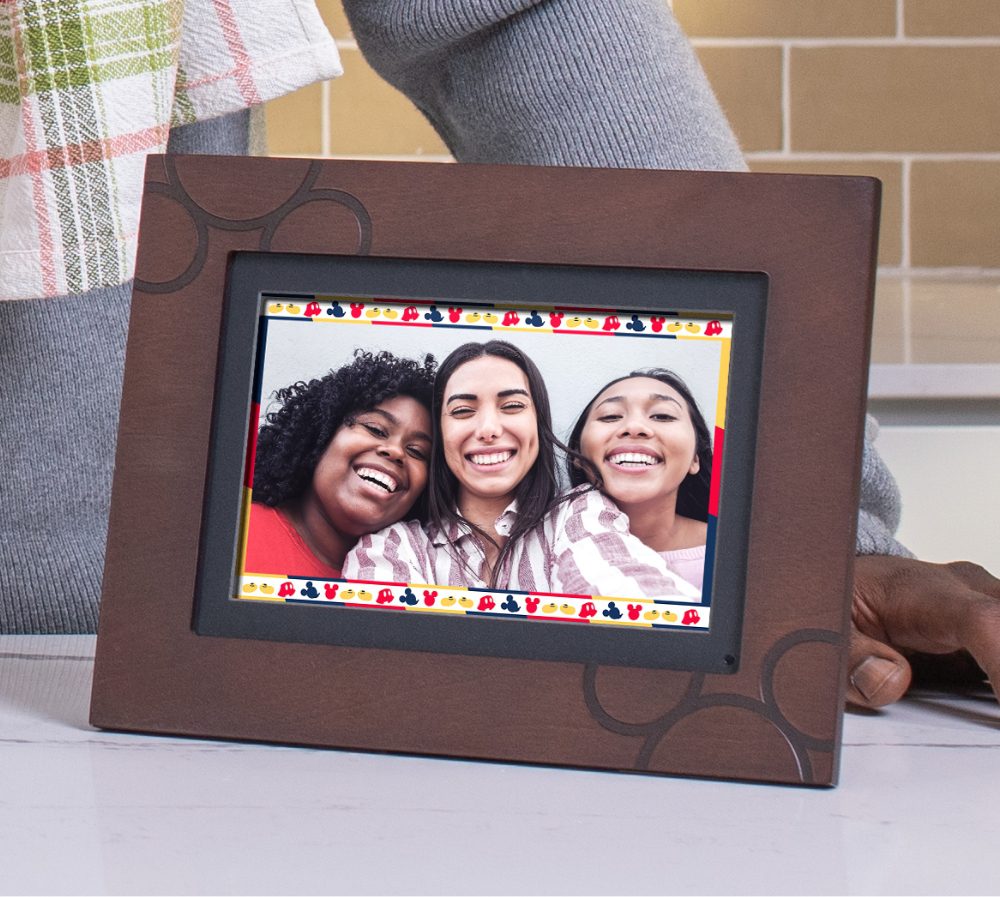 Smart, Yet Simple
Easy 1-minute setup
No Subscription Fees
Create your own Social network
Not Your Average Photo Frame
Video & Music
Clock & Calendar
Auto Dim

Send Photos, Share Smiles
Bring your photos out of your phone and into your life!