Description
Share your favorite photos instantly with the Simply Smart Home PhotoShare Friends and Family Smart Digital Picture Frame. Send special moments quickly and easily from anywhere, with the free PhotoShare Frame app (available on iOS and Android) or via email, from your PC, or Google Photos.
Photos and videos can be sent to one or multiple PhotoShare frames at once, making it a snap to share memories with your entire network of family and friends -keeping you connected, even when you are apart.
This smart digital photo frame has an internal memory that will hold over 5,000 high resolution photos and videos, plus it accepts both SD Cards and USB sticks for extended memory.
Share life as it happens and get your photos out of your phone and into your daily life. This is not your average photo album! It's the smartest gift for engagements, weddings, housewarming, birthdays, mom, dad, grandparents, Christmas and more!
From Phone to Frame, Enjoy All Your Precious Memories
HD Touchscreen Display
Crystal clear resolution ensures your photos always look their best. The touchscreen makes it easy to access all your smart frame has to offer.
8GB of Internal Memory
Store 5000+ photos and even video files on your frame.
Captions
Add a personal message to photos and it will appear on the PhotoShare Frame whenever those pictures are displayed.
No Subscriptions or Fees
PhotoShare frame accounts are free for everyone! We don't charge to send or receive photos or videos like other smart frames on the market.
1 Frame, 3 Styles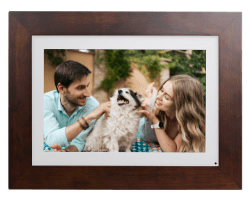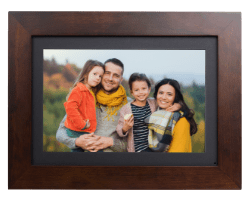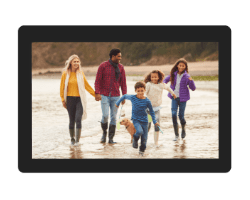 The perfect fit for your home
Your Own Social network
The more frames the more fun
All PhotoShare frames are compatible. That means it's even easier and more fun to share pictures with all your family and friends!
Tap and Share
Use the free PhotoShare Frame app to send photos and video clips to one or more frames at once. You can also send photos through email, or Google Photos.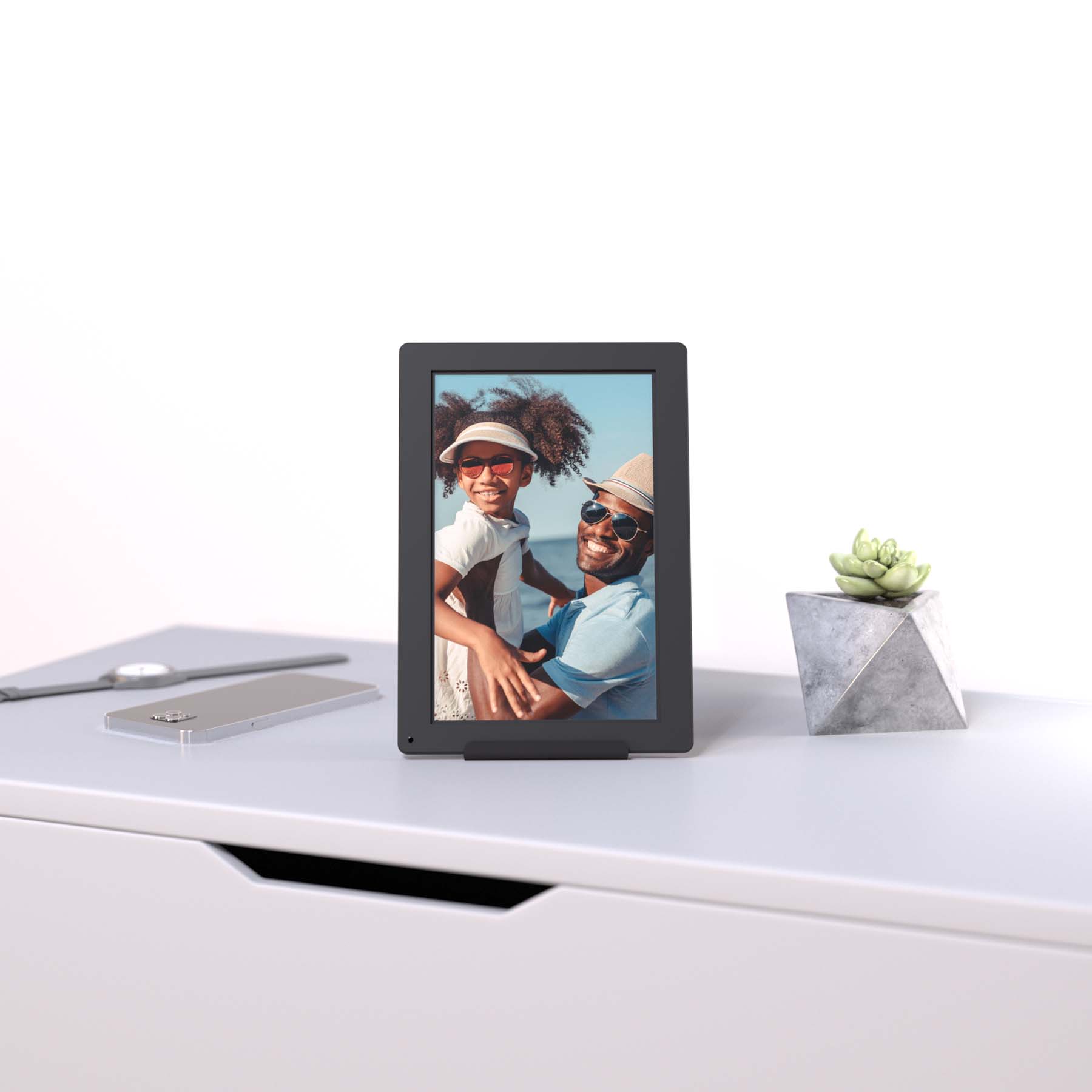 The smartest gift you'll ever give
100% Satisfaction Guarantee and 1-year limited warranty
We know you'll love your PhotoShare frame – that's why we aren't afraid to stand by it! Our Support team is available 24/7 to answer any questions or to walk you through any settings or features if you need it.
Plus, we make it easy to register your frame so you're covered by our generous warranty.
Shop Now